Engineering & Test Services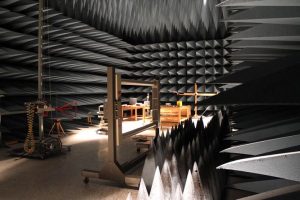 Engineering & Test Services
In addition to VDC's selection of TEMPEST and rugged products we offer a complete line of Engineering and Test Services across a broad range of disciplines and specialties.  Contact us with your requirement and we will be pleased to provide a consultation and quote.
Test Services
Our in-house TEMPEST/EMI Laboratory, located in Cocoa Florida, offers a complete spectrum of test capabilities.  VDC/ACS is fully certified as both a manufacturer and test facility under the NSA's Certified TEMPEST Manufacturer Program (CTMP) and Certified TEMPEST Test Program (CTTP).  We are equipped and staffed to accomplish any TEMPEST test requirement, either in our in-house laboratory or on-site using mobile test equipment.
Laboratory Testing:
US/Canadian/NATO Standards Level I/II/II

NONSTOP

EMI- MIL461, FCC, etc.

Specialty program-specific Testing

Product Certification and Compliance
On-site Testing:
TEMPEST Products

Platform Testing (vehicle, aircraft, etc.)

Facility analysis and testing
Engineering & Design Services
VDC/ACS is fully staffed to provide complete TEMPEST/EMI consultation and design services, including TEMPEST assessment, product and facility analysis and design, documentation preparation, and product design.  We also have a software capability that can provide consultation and development with systems, applications, and cyber security.
In addition, our cleared and certified staff can provide program support in all engineering disciplines to handle both complete projects and overflow requirements.  We can support all aspects of your program from initial analysis and bidding, through design and validation, through test and certification.
Although VDC offers a range of standard TEMPEST products, our design services is fully capable of providing customized products that meet specific requirements or completely new products to meet requirements as they arise.  We can assist you at any level, from assessment and analysis through turnkey designs.
Staff Capabilities:
TEMPEST (CTPII)

Electrical Engineering

Mechanical Engineering

Software and cyber security

Document prep and technical writing

Bids and proposals

Program/project management
Contact us to discuss your test and services needs whether a particular project or ongoing needs.