Video Display Corporation (VDC) is a small business, founded in 1975, headquartered in Tucker, GA with manufacturing facilities in Lexington, KY and Cocoa. FL. Video Display Corporation is a publicly traded company on the OTC Markets The founder, chairman, and CEO is Ronald Ordway.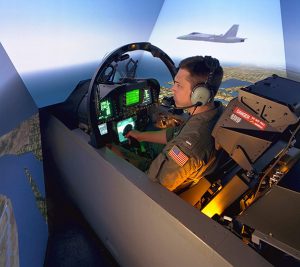 For over 40 years, VDC has been involved in both the leading and trailing edges of the display and display component market ensuring that our customers have total product support throughout the lifecycle of their display product and system needs. Customers depend on VDC's commitment to high performance, high reliability, quality products and systems from flight simulators to Naval Combat Information Centers (CIC) on Naval Vessels throughout the world.
Video Display Corporation product lines include:
Dome Aircraft Simulator Display Systems
Multi-Faceted Aircraft Simulator Display Systems
Video Walls for Broadcast and Control Centers
Projection Screens
Ruggedized Video Walls for CIC
Flat Panel Displays
Projector and Monitor Upgrades
TEMPEST Products
TEMPEST Services
Replacement CRTs (Cathode Ray Tubes)
Replacement Projection Tubes
HISTORY
Video Display Corporation is an international company founded in 1975 to provide replacement cathode ray tubes (CRT's) to the color and black & white television and computer display markets from a single facility in Stone Mountain, GA. During the ensuing 40 years, VDC embarked upon an acquisition strategy that included the acquisition of production equipment and manufacturing facilities of manufacturing plants and distribution centers in California, Louisiana, Pennsylvania, Texas; Illinois and New York in the U.S. as well as internationally in the United Kingdom, Amsterdam, Netherlands and Monterrey, Mexico creating an international CRT manufacturer that could serve a broad variety of display needs. The further additions of electron gun manufacturing and electronic component distribution companies created a strong vertical integration within the company. Ultimately this combination of experience and innovation established VDC as the premier worldwide replacement CRT supplier.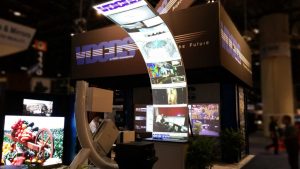 During the 1990's VDC began to add diversified technology companies to its expanding list of subsidiaries. The additions of Aydin Displays, Teltron Technologies, Infodex Corp., Lexel Imaging Systems, IST Westinghouse, Raytheon Displays, Z-Axis Corp and others gave the company a strong toehold in the leading edge military and medical displays markets while expanding the limits of its respective technologies.
Further expansion in the early 2000's included the assets and projection display business of Electrohome, Evans & Sutherland and AMPRO Inc. to place VDC in the forefront of the both the Training and Simulation for military and commercial pilot flight training.
Subsequent to 2014, the decision was made to liquidate many of the company's trailing edge technology divisions and to consolidate and concentrate on only those products that were high end and had strong growth potential for the future. The liquidation of numerous divisions allowed the Company to repay 100% of its outstanding debt with facilities now operating in Lexington KY, Tucker GA and Cocoa Fl. In addition, the Company embarked upon a new growth avenue through the acquisition of a rapid growth division specializing in the manufacturing of cyber security products for the defense industry under the name of AYON CyberSecurity, Inc.