K961TB-01
Rugged Keyboard with 2″ Trackball Pointing Device, Table Top, Bulkhead D-Sub, Backlit
DESCRIPTION:

Rugged Keyboard with 2″ Trackball Pointing Device, Table Top, Bulkhead D-Sub, Backlit
Keyboard: full-size keyboard condensed, layout modified, to allow for small space integration including rack mount applications. Keyboard with full-travel plastic keys
Interface: Single USB connection via Integral Rugged USB hub (includes extra EMI and transient protection)
Protocol: USB
Luminosity: Backlit product has black 'Forever' keys with translucent white legends.
Keyboard Backlit Color: White
Keyboard Brightness Control: Brightness Control Type 1: Key Brightness Control (KBC): keys control back lighting brightness, includes non-volatile memory (after power cycling brightness will return to the previous setting)
Backlighting Power Source: No extra power source needed, power is obtained from computer peripheral port
Indicator Color: Green
Indicator Brightness Control: Indicator(s) Type 2: Brightness tracks with keyboard back lighting except does not turn off when keyboard brightness turns off.
Key Layout
USA, extra left hand trackball buttons (diamond = secondary, solid circle = middle, open circle = primary, cross hatched circle = drag lock), windows application keys, dedicated key brightness control keys, black low profile style keys with bold translucent white legends
Keycap Retaining Clips: Key clips are not required, keycaps designed for extreme 250+G shock resistance.
Shock Sensing: Product designed to reduce or eliminate key codes sent to host as a result of extreme shock events, foot traffic, dropped items, or if two or more keys are pressed exactly at the same time. When 2 or more keys are down at same time codes will not be sent until keys are released or cleared. Customer can still perform multi-key operations as long as keys are not pressed at the same time.
Pointing Device Integral to Product.
2 inch Trackball with 4 ergonomic buttons. Standard default layout is three buttons closest to user, with 4th button providing drag lock functionality.
Pointing Device Interface: Single USB connection via Integral Rugged USB hub (includes extra EMI and transient protection)
PD Protocol: USB Backlit Ball: No
Ball Color: Black gloss, non-backlit
Backlit Buttons: No
Buttons Color: N/A
Brightness Control: N/A
Weight:
Product weight: 6.6 lbs.
Dimensions in inches: 16.92 Width (left to right) x 10.50 Depth (front to back) x 1.6 Height (top to bottom)
Environmental Specifications:
MTBF: Keyboard: 200,000-300,000 hours, typical, MTBF: Trackball: 100,000-200,000 hours, typical, 25.
Ergonomics: MIL-STD-1472, MOPP IV Switches: Full-Travel, 100 million cycles Switch Spacing: 0.75" OC (on center),
typical
Power, Input: Logic +5VDC @ 350mA
Environmentals:
Temperature: Operating: -20
Humidity: 0-95% RH, non-condensing
Salt Fog: MIL-STD-810, 48 hours
Rain/Spill/Drip: MIL-STD-810/108 15o inclination
Sealing Liquid/Dust Ingress Protection: NEMA 4 & IP65
Sand/Dust: MIL-STD-810
Shock: MIL-S-901D, Grade A
Vibration: MIL-STD-810, 20-2000Hz, +6db/Octave 20Hz -70Hz; 0.01G2/Hz 70Hz -700Hz, -6db/Octave 700-2,000Hz, and or MIL-STD-167-1A
EMI/RFI: MIL-STD-461 shipboard, IEC60945 and FCC regulations
TEMPEST: Level II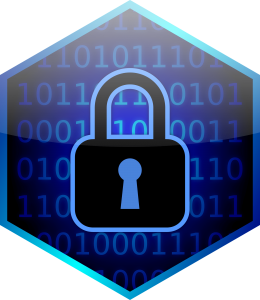 ESD: EN61000-4-2, 6kV Contact Discharge, 8kV Air Discharge
Altitude: +40,000 feet
Explosive Atmosphere: MIL-STD-810, Intrinsically Safe
Decompression: MIL-STD-810 11psia to 3psia in greater than 15 seconds
Fungus: MIL-STD-810
Bench Handling: MIL-STD-810
Safety: MIL-HDBK-454, UL1950