AY-J179

X

-L1
Features
The AY-J179X-L1 is a TEMPEST Level 1 VoIP Deskphone that offers brilliant audio quality and large color display.    Based on the Avaya J179 Deskphone, the AY-J179X-L1 delivers increased call control while simplifying the traditional telephone experience.
Approval Status
AYON CyberSecurity products are routinely tested and certified for compliance with TEMPEST and Military Standard specifications by various U.S. Government Agencies.  Products can also be designed and configured to meet custom specifications as required by individual customer demand.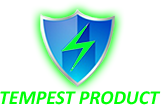 Warranty
Lifetime TEMPEST Integrity
Specifications
 Hardware:
   Color display 2.8" x 2.1"
   8 Buttons with Dual LEDs (red, green)
   4 Soft keys
   Permanently Labeled Feature Buttons: Speaker, Mute, Volume,
  Headset, Contacts, Home, History, Message, Phone
   Permanently-labeled Navigation Cluster:  Up/Down, Left/Right, OK
   24 Administrative Buttons and up to 8 lines Displayed Simultaneously
  with Green/Red LEDs
   Wideband Audio in Handset and Headset
   Speakerphone
   Ergonomic Hearing Aid Compatible Handset supports TTD Acoustic Coupler
   Two-message Waiting Indicators
   Gigabit (AY-J1792-L1) or 100mb (AY-J1791-L1)
   Fiber Ethernet (100/1000) Line Interface (100 or 1000) (LC)
   Secondary Fiber Ethernet Interface 100/1000 Mbps (100 or 1000) 

(LC)
Software:
  SIP & H.323 Protocol Support
  H.323 Protocol Support
  Standards-based Codec Support:  G.711, G.726, G.729A/B, G.722 Opus
  Supports the following languages:  Arabic, Brazilian Portuguese,

 Simplified Chinese, Dutch, English, Canadian French, Parisian French,

 German, Hebrew,        Italian, Japanese (Kanji, Hiragana and Katakana),

 Korean, Latin American Spanish, Castilian Spanish, and Russian.
Requirements and Platform Support:
  Avaya Aura™ 602 FP4
  Avaya IP Office™  11.0, Avaya One Cloud 3.0
 3rd Party Platforms: Also Available
  Internal Power Supply: 120/220V, 50-60Hz,  Auto-sensing
  HTTP File Server