AY-450F-AU-L1
TEMPEST Level 1 LCD Display
Features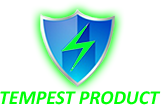 The AY-450F-AU-L1 has been tested and certified to meet the requirements of NSTISSAM TEMPEST/1-92, Level 1, and SDIP 27/2, Level A. Through its 50M:1 Dynamic contrast ratio, you can see images with great detail on a widescreen format. The fast <25ms response time ensures distortion free  performance, ideal for multimedia and professional graphics.
Approval Status
Certified for compliance to:
NSTISSAM TEMPEST / 1-92, Level 1
SDIP 27/2 Level A
Warranty
Lifetime TEMPEST Integrity.
Specifications

Display

Widescreen 24 Inch color


LED Backlight

Resolution

Up to 1920 x 1080 Full HD

Contrast Ratio

Up to 5,000 to 1 Static

Viewing Angle

Wide 178 degrees (H)
178 degrees (v)


Tilt Feature

Response Time

<25 msec (Blk-Wht)

Brightness

300 Cd/m2 Typical

Video Input

DVI-D

Aspect Ratio

16:9


Anti-glare Coating

Weight

15 Lbs. – Incl. Stand

Power input

100-240VAC, 47-63Hz, 

34W

 Options
(Non Certified)

Display Port, DVI, HDMI, VGA industry Std Connectors
Touch Panel